Nunda

Historical

Society

Nunda

Livingston Co

New York
return to NHS Main Page
return to the History Room
---
Portraits of Nunda's Past
Portraits of Nunda Past are the many faces that were once seen daily in our community, but are now gone. So they don't fade from our collective memory, we offer this image of a person or people from our area's past.
Individual(s) Shown

DePuy Family
Isaac J DePuy, Sarah Brewster DePuy, Ivan DePuy, Glenn DePuy,
Anna VanDevener DePuy

Image Details
Taken at Gettysburg PA around 1912
Source of Image
Brewster and Hope DePuy
Other information
See label below image.
We thank Brewster and Hope DePuy for this fine image of this important Nunda Family!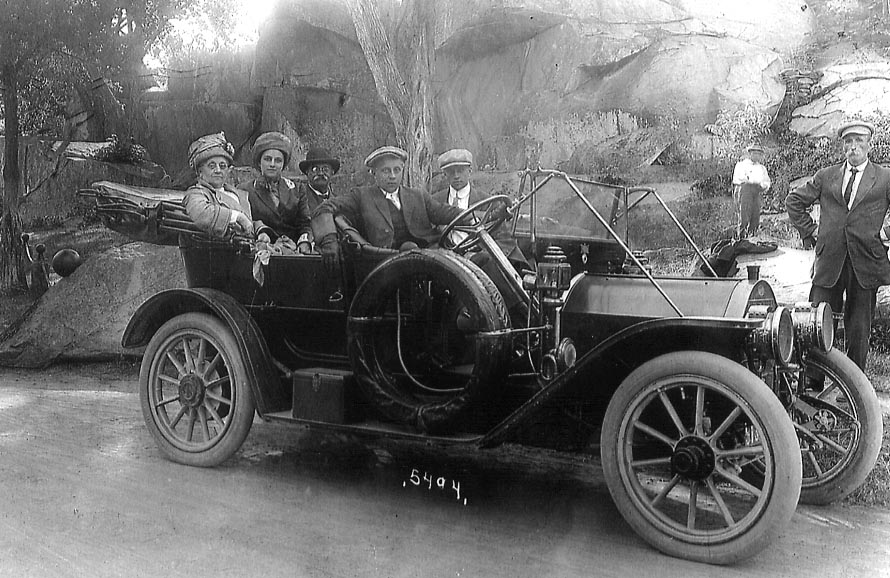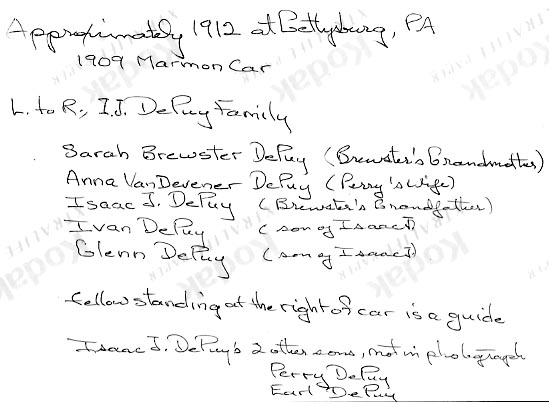 Label was prepared by Mrs. Hope DePuy
return to list of Portraits
return to NHS Main Page
return to the History Room
---
nundahistory.org is the official website of the Nunda Historical Society.
You can address comments or questions to the Nunda Historical Society or Tom Cook, webmaster
All rights reserved 2002