Nunda

Historical

Society

Nunda

Livingston Co

New York
return to NHS Main Page
return to the History Room
Although located in the Town of Mt. Morris, histories of the Nunda area usually include the small but significant community of Tuscarora. You will find below some interesting photographs of Tuscarora from the early 1900's. We thank the Carter Rich family for sharing these photographs with us! The links below will take you to other pages of Tuscarora Images.
Tuscarora Images page 1 (Views on Main Street)
Tuscarora Images page 3 (Early Car)
---
Children of the Tuscarora School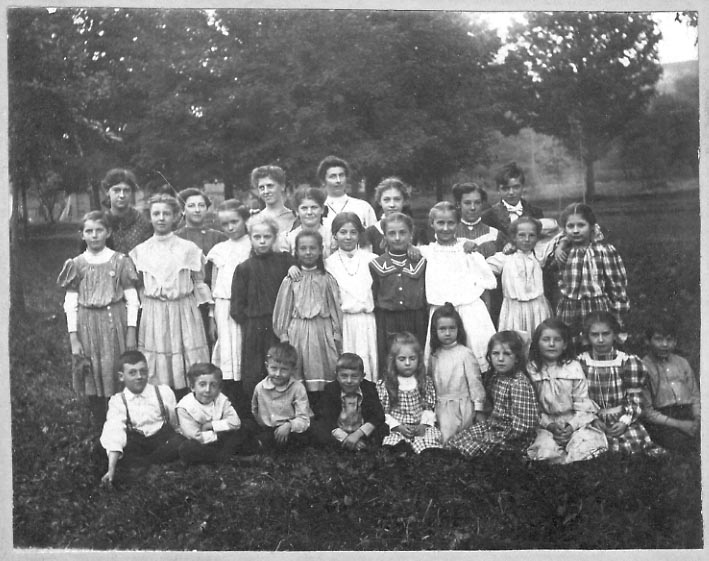 The image below is the reverse side of the above photograph. It is not known who did the label.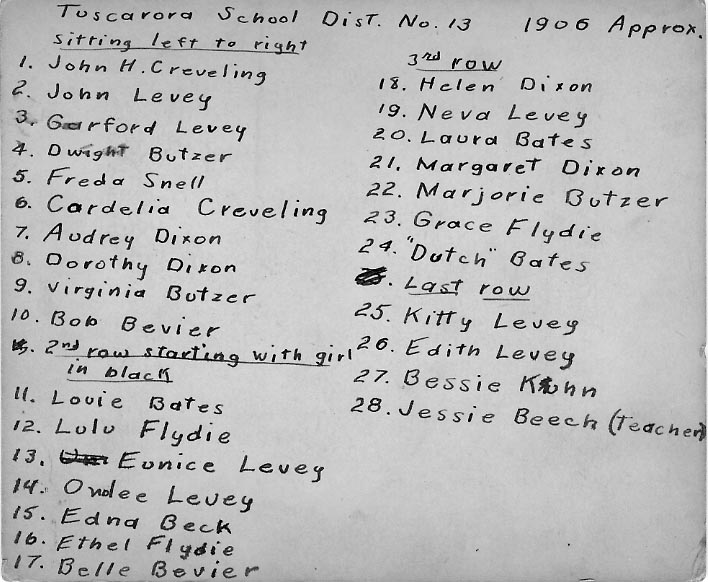 Go to Page One of Tuscarora Images
Go to Page Three of Tuscarora Images
return to NHS Main Page
return to the History Room
---
nundahistory.org is the official website of the Nunda Historical Society
All rights reserved 2002